Centennial Complex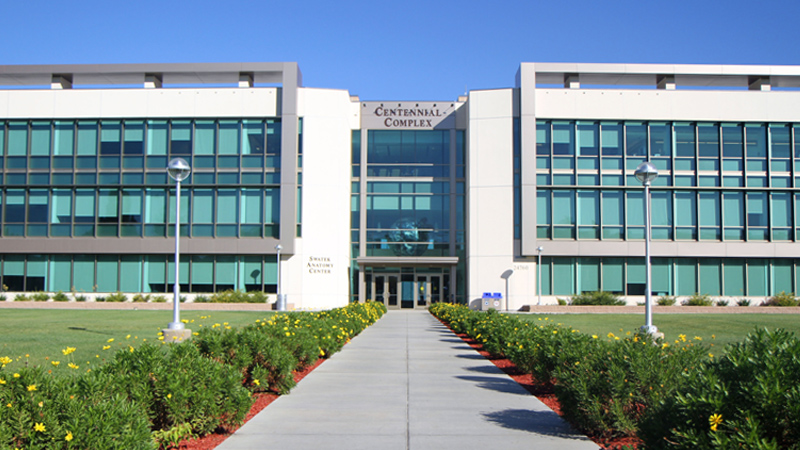 About the Centennial Complex
The School of Religion is located in the newly-completed Centennial Complex. This multi-functional building was designed to accommodate future growth in enrollment, facilitate innovation/new technologies, and serve students across all eight of the University's schools as they prepare for global outreach.
You will be studying in the most technologically-advanced building on campus. "Smart" classrooms and teaching theaters place virtually unlimited libraries of audiovisual media and data at student and teacher fingertips. You will be able to use your portable computer to become integrated into the teaching/learning framework of the classroom in mere seconds.
The School of Religion suite also houses the Center for Spiritual Life and Wholeness, and the Center for Christian Bioethics. Detailed information about these Centers is located elsewhere on this site. The true significance of the Centennial Complex was best described by the co-chairs of the all-volunteer Campaign Steering Committee early in their quest for philanthropic support: "We expect that the impact of the Centennial Complex on teaching and learning at the University will be dramatic. It is our hope, however, that the dream that inspires the most and that influences decisions of support is the prospect of preparing graduates of superb character and highly developed professional skills. We aspire to graduate young people who will serve with grace and compassion, who will do an excellent job of extending health, healing, wholeness, and hope – in all their dimensions – around the world."