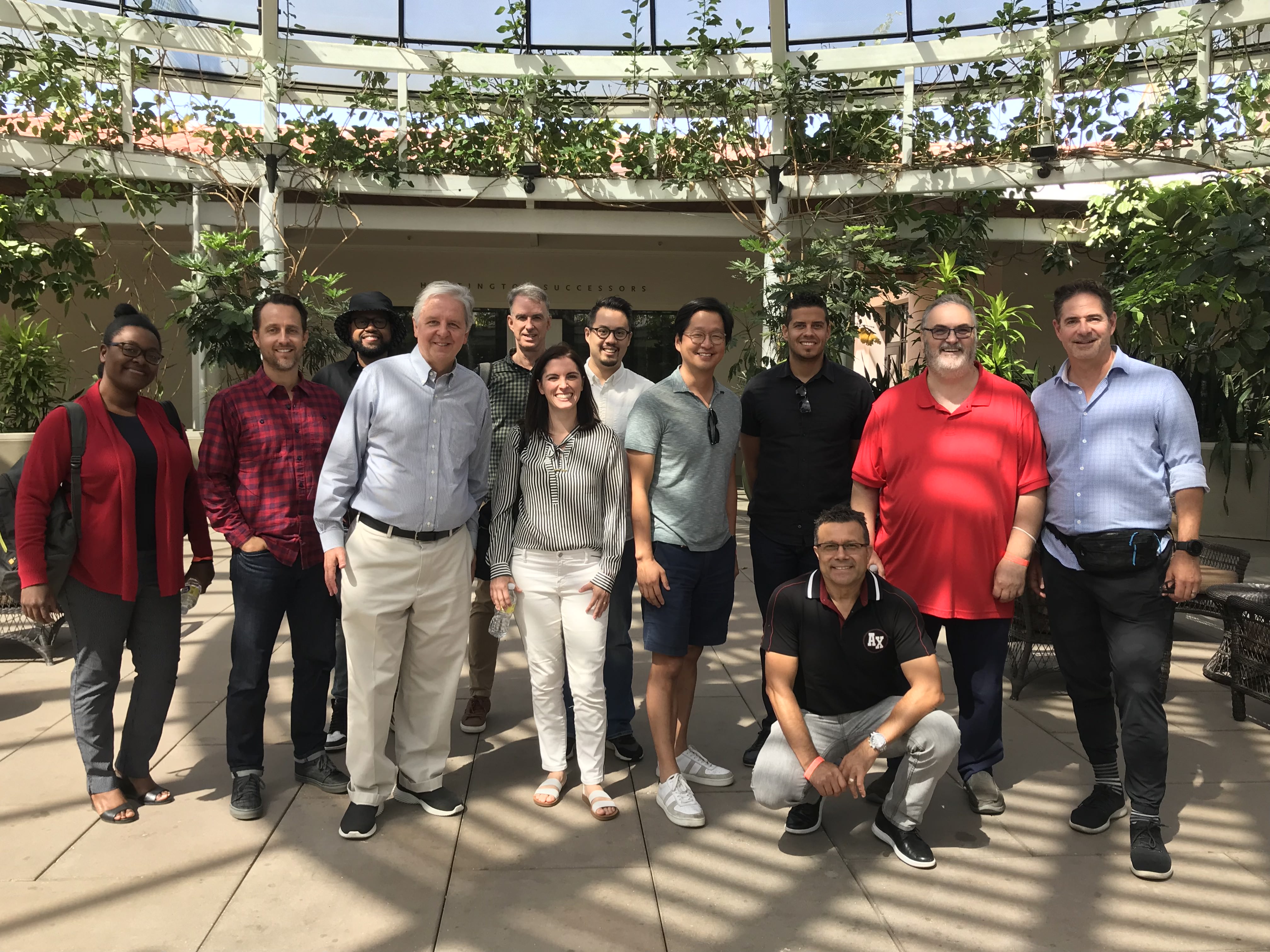 By School of Religion - October 10, 2022
The School of Religion faculty visited the Huntington Library, Art Museum, and Botanical Gardens on Monday, September 19, for their annual faculty retreat.
The Library is one of the world's great research libraries with more than 11 million items spanning the 11th to 21st centuries, with works on display in the Library exhibition halls. One of the noteworthy items in the Library's collection is a copy of the Johann Gutenberg Bible, which was the first major book printed using movable type and printed in the 1450s. The Bible is one of only 48 surviving copies. The Art Museums have British, European, American, and Asian art, including more than 45,000 world-renowned examples of decorative arts, paintings, prints, drawings, photography, and sculpture. Finally, the Botanical Gardens contain more than a dozen spectacular themed gardens – especially the recently renovated Chinese Garden.
The faculty were given a two-hour walking tour of the Huntington by two docents who highlighted its history and remarkable features sketched above. Lunch in one of the classrooms was followed by the faculty gathering together to share highlights of their summer activities. In the afternoon they visited the Library and the home of Henry and Arabella Huntington, which contains the famous 18th century portrait of Thomas Gainsborough's The Blue Boy.
The faculty enjoyed a wonderful day at the Huntington for it occasioned a time of fellowship, reflection, and renewal as they prepared for the beginning of another academic school year at Loma Linda University.