Jon Paulien, PhD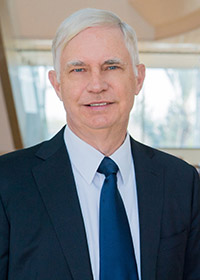 Welcome to the most unique school of Loma Linda University. In addition to offering three graduate degree programs and two post-baccalaureate certificate programs, the primary mission of the School of Religion is to enrich programs in the other seven schools of the University with a faith-based, wholistic approach to the health sciences.
Studying at Loma Linda University is about more than just careers and professions; it is about mission and purpose for all of life. The School of Religion is pleased to have an important role in helping to prepare you for the most fulfilling life and career possible.
So, whether you are pursuing a master's degree in Religion or are enrolled in a program in one of the other seven schools of the University, we welcome you and invite you to become more familiar with our mission and purpose, our degree programs, and to learn about the religion courses that have been designed to enhance your educational experience here.
Join us in our commitment to "continue the healing ministry of Jesus Christ."