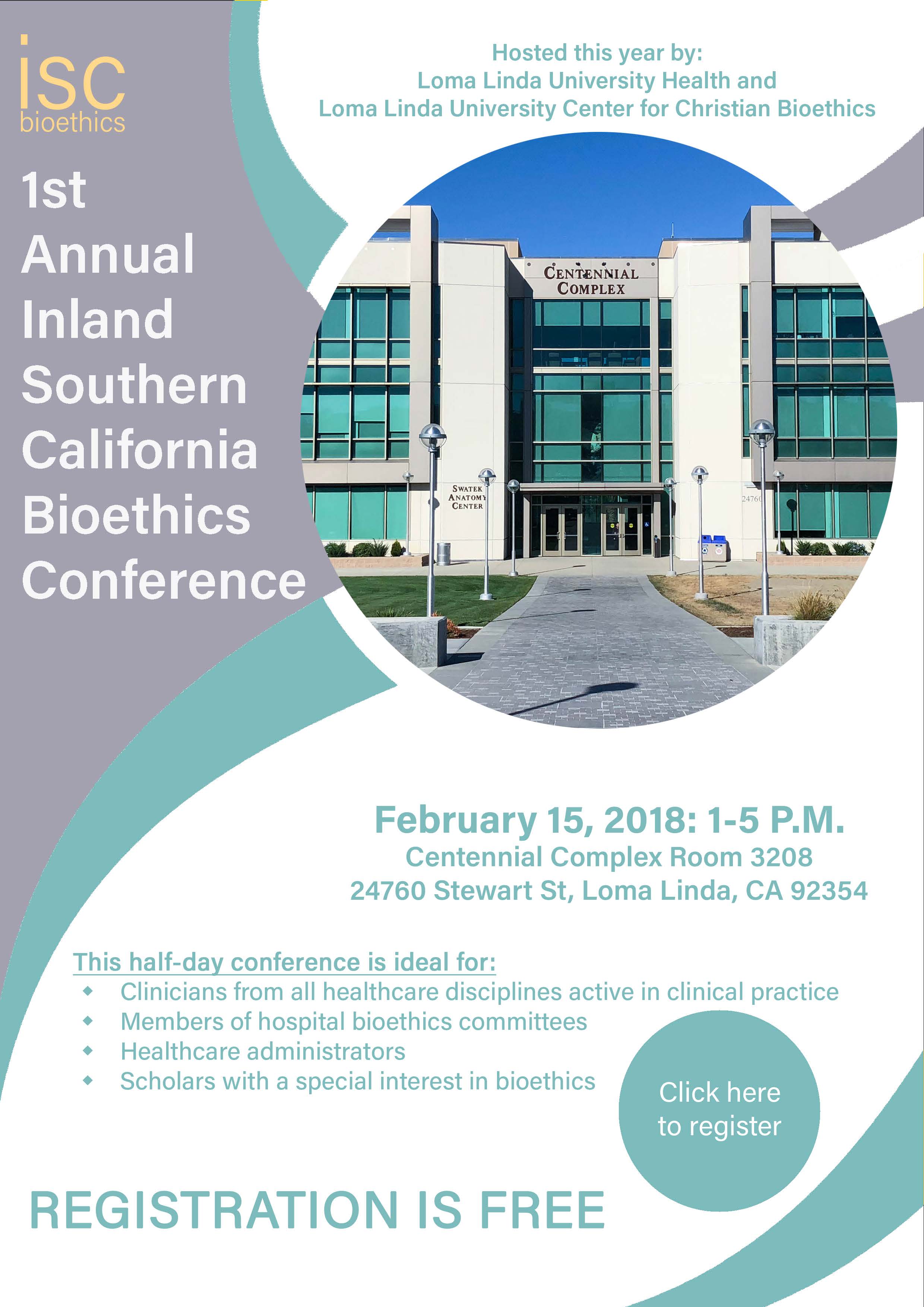 1st Annual Inland Southern California Bioethics Conference
February 15, 2018
This half-day conference is ideal for:
Clinicians from all healthcare disciplines active in clinical practice
Members of hospital bioethics committees
Healthcare administrators
---
March 2, 2018
Dr. Farr Curlin, noted author, physician and theologian, will deliver the 2018 Provonsha Lecture on March 2 at 10 AM in the Damazo Amphitheater of LLU's Centennial Complex. Professor Curlin holds faculty appointments Duke University's School of Medicine and School of Divinity. His title for the lecture is "What does medicine have to do with the healing ministry of Jesus Christ?" Three scholars from LLU will respond to Dr. Curlin: Psychologist, Dr. Barbara Couden Hernandez; Physician and Ethicist, Dr. Grace Oei; Theologian, Dr. Richard Rice. The lecture is open to the public and there is no admission charge.
Learn More
---
March 12, 2018 - World Religions and Bioethics Conference
---
Third Annual Adventist Bioethics Conference

May 7-8, 2018:
North American Division of Seventh-day Adventists
9705 Patuxent Woods Dr., Columbia, MD 21046
The conference will be a gathering of leaders from the five Adventist health systems in North America as well as leaders from the Adventist church. The conference will also welcome church and health care institutions' leaders from outside of North America.