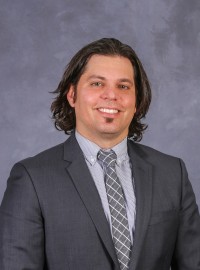 Saul Barcelo, PhD
Director, Center for Whole Person Care
Assistant Professor, Relational Area
909-558-7786; x. 87786 on campus
sbarcelo@llu.edu
Born and raised in Mexico, Dr. Saul Barcelo migrated to the United States to continue his education. This early experiences of being uprooted from familiar spaces allowed him to understand what it means to be "in between spaces" and at the same time helped him develop a border thinking that is reflected in his current work as a Pastor, Chaplain, Professor and Scholar.
After graduating from La Sierra University, Dr. Barcelo served as an associate pastor in the Southeastern California Conference. Following eight years of ministry working with young adults, Saul transitioned into health care ministries as a hospice chaplain. In 2011 he was invited to join the Chaplain Service staff of Loma Linda University Health where he cared predominantly for patients, families and staff at the LLU Children's Hospital.
Dr. Barcelo joined the faculty of School of Religion in 2021 as the Director of the Center for Whole Person Care and an assistant professor. His research interests include topics of spirituality in healthcare, healthcare chaplaincy, ethics, the intersection of race and religion in society, theologies of liberation and Latinx identity and spirituality.
His education includes a Master's degree in Clinical Ministries from Loma Linda University, as well as a Master's degree and a PhD in Religion, Ethics and Politics from Claremont School of Theology.
Dr. Barcelo is married to Susie, and they have two sons and a daughter. In his free time, he enjoys traveling with the family and sampling new restaurants.
---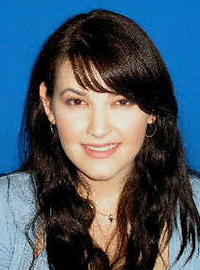 Whitny Braun, PhD
Program Director, MA Bioethics
Assistant Professor, Ethics Area
909-558-1000; x. 44026 on campus
wbraun@llu.edu
Dr. Braun received her BA degree in History and Political Science from La Sierra University, two MA degrees from LLU (MA in Biomedical and Clinical Ethics and MPH in Global Health) and a PhD in Theology, Ethics & Culture from Claremont Graduate University.
---

Erik Carter, DMin, PhD
Associate Professor
909-558-1000; x. 83452 on campus
eccarter@llu.edu
A dual citizen of the United States and Norway, Dr. Erik C. Carter received degrees in theology and religion from Southern Adventist University and Andrews University, as well as a DMin from Louisville Presbyterian Theological Seminary. His PhD is from Claremont School of Theology.
Carter is an ordained minister in the Seventh-day Adventist Church and served as a pastor in various districts throughout the Kentucky-Tennessee Conference. In addition to pastoral ministry, he also has significant experience in pastoral care and counseling, and holds a clinical membership in the Association for Clinical Pastoral Education (ACPE). By serving in these ways, he has worked with churches, hospitals, agencies, families, couples, and individuals in seeking healing and wholeness.
In 2014, Carter was invited to join the faculty at the School of Religion, teaching in the area of practical theology. Carter has a deep concern for the faithfulness of the church, and speaks regularly around the country and abroad on matters of theological and spiritual renewal. His publications can be found in various professional and church-related journals.
Carter is married to Harmony Carter, a pediatric anesthesiologist at Loma Linda University Medical Center. Together, they have two children. His personal interests include spending time with family, ultralight backpacking, bodysurfing, traveling, and the creative arts.
---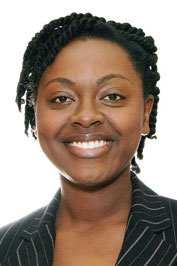 Janice De-Whyte, PhD
Associate Professor, Theology Area
909-558-2338; x. 82338 on campus
jdewhyte@llu.edu
Dr. De-Whyte is a pastor and biblical scholar, fascinated by ancient texts and their ancient and contemporary meanings. Proud to be a Ghanaian-British woman, she enjoys the diversity of her heritage and cultural worlds. With a Ghanaian zest for life and British humor in tow, Janice has worked in Canada and is currently an "alien" in the USA. Described by friends as a "global-soul" and world citizen, Dr. De-Whyte enjoys the diversity of LLU. As a postmodern millennial poring over ancient texts, she also likes discovering the various contexts and interpretations of the Bible.
Dr. De-Whyte has studied and graduated from Newbold College (Bachelor of Divinity), Andrews University (MA Old Testament) and McMaster Divinity College (PhD Old Testament). Dr. De-Whyte has served as a Pastor and University Chaplain. Her research interests include literary approaches to the Hebrew Bible as well as cultural readings.
Enjoying most things creative, she enjoys photography, relishes music, cuisine, travelling and writing/performing poetry. She is excited to be at LLU where she believes God is inviting and preparing modern missionaries who will truly go out "to make man whole."
---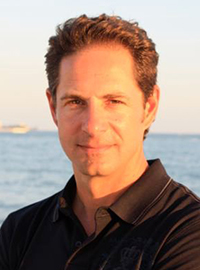 Jeff Gang, DMin
Assistant Professor, Relational Area
909-558-1000; x. 15952 on campus
jgang@llu.edu
Dr. Gang earned his BA in Religion from South University, an MDiv from the SDA Theology Seminary and his DMin from Fuller Theological Seminary as well as currently working on a PhD.
---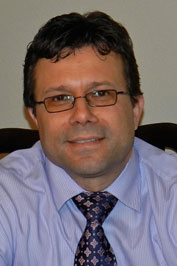 Theodore (Ted) Levterov, PhD
Associate Professor, Theology Area
909-558-4945; x. 44945 on campus
tlevterov@llu.edu
A native of Bulgaria, Dr. Levterov graduated with a BA in Theology from Newbold College in England. Both his MDiv and his PhD degree were earned from the SDA Theological Seminary at Andrews University. His dissertation was titled, "The Development of the Seventh-day Adventist Understanding of Ellen G White's Prophetic Gift: 1844-1889," which combined his dual areas of interest and expertise in Adventist studies and historical theology.
His professional experience includes pastoring in Bulgaria and the United States, and since 2011 he has been the Director of the Ellen G White Estate branch office on the Loma Linda University campus, as well as a faculty member of the LLU School of Religion.
Dr. Levterov holds membership in Phi-Kappa-Phi, the Adventist Society of Religious Studies, and the Society of Biblical Literature. He is also fluent in the English, Bulgarian, and Russian languages.
He has authored numerous book reviews and articles, and continues to present lectures and seminars on topics related to Ellen White and SDA Church history.
Dr. Levterov is married and the father of three sons and enjoys reading, music, sports, soccer, and traveling in his limited free time.
---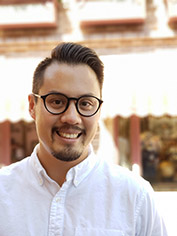 Yi Shen Ma, MA
Assistant Professor, Ethics Area
909-558-7478; x. 51037 on campus
ysma@llu.edu
Yi Shen Ma earned his graduate degree in Religion, Ethics, and Politics from Claremont School of Theology where he also completed his doctoral degree. His research interests are at the intersection of political theory, Christian theology, and social ethics. His undergraduate degree was received from La Sierra University. Before he joined Loma Linda University, he worked as an associate pastor and served in the United States Navy as a religious program specialist. Outside of academia, he volunteers as a choir director and is part of numerous musical groups.
---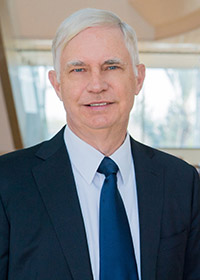 Jon Paulien, PhD
Professor, Theology Area
Director, Center for Understanding World Religions
909-558-7478; x. 88433 on campus
jpaulien@llu.edu
Dr. Paulien received his bachelor's degree in theology from Atlantic Union College, which included a year abroad studying in West Germany. His MDiv degree (1975) and his PhD in New Testament (1987) were both earned from Andrews University.
Early in his career, Dr. Paulien was a church pastor in New York and Michigan before attending graduate school. After teaching at the SDA Seminary at Andrews University for many years, he came to LLU in 2007 as Dean of the newly-formed School of Religion.
He is a member of the Society of Biblical Literature, the Adventist Society for Religious Study, and the Chicago Society for Biblical Research. He has also served on numerous committees and study projects within the Adventist Church and professional organizations. Dr. Paulien is listed in Who's Who in Religion, Who's Who in Biblical Studies and Archaeology, Who's Who in America, Who's Who Among America's Teachers, and the Directory of American Scholars.
Dr. Paulien is a well-respected biblical scholar and a prolific writer. He has written dozens of book reviews, and has been published on topics relating to the history of the Adventist Church and the book of Revelation. He is a specialist in the Johannine literature in the new Testament (Gospel of John and the Book of Revelation), and the intersection of faith with contemporary culture. Many of his books have been translated into Spanish, Portuguese, Finnish, Japanese, and the Korean languages. He also takes special delight in seminars and presentations to non-specialists who can make practical use of the material in the real world.
Dr. Paulien has traveled to the seven last cities mentioned in the book of Revelation and filmed a series of DVDs on location for the Hope Channel; written chapters on Daniel and Revelation and the apostle Paul for high school religion textbooks for the Adventist church; and conducted many television and radio interviews over the years. He is also a consulting editor of the Andrews University Seminary Studies.
Outside of academia, Dr. Paulien enjoys being with his wife Pamella and their three children, and also enjoys travel, golf and photography when time permits.
---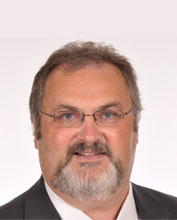 Zdravko Plantak, PhD
Professor, Ethics Area
909-651-5097; x. 15097 on campus
zplantak@llu.edu
A native of Croatia, Dr. Plantak received his BA in Theology from Newbold College in England. He then earned an MA in Theology from Andrews University, and a postgraduate certificate in Pastoral Counseling and Church Growth before receiving a PhD. in Theology and Christian Ethics from King's College, University of London.
Early in his career, Dr. Plantak pastored in Croatia and England, and has been a youth ministries leader and speaker/presenter at numerous Conferences and Lectureships. For sixteen years he was at Washington Adventist University in Maryland, where he held various positions, among them directing a master's program and chairing the religion department. In addition to his regular teaching duties, Dr. Plantak also developed several online courses (for both undergraduate and graduate levels) in the area of ethical leadership, public service ethics, and ethics in the modern world. He has also led a number of educational tours of the Holy Land and Europe.
Until recently he chaired the Board of the Center for Metropolitan Ministry (Washington, DC), is a past president and current member of the Adventist Society of Religious Studies, and is a member of the Board of Ministerial and Theological Education for the North American Division of the Seventh-day Adventist Church (BMTE) and the World Church (IBMTE). He also is a member of the Board of the General Conference of Seventh-day Adventists. Other professional affiliations include the Adventist Peace Fellowship (APF), the American Academy of Religion (AAR), the American Philosophical Association (PA), Society for Biblical Literature (SBL), Society of Adventist Philosophers (SAP), and the Society of Christian Ethicists (SCE).
Due to his expertise in the area of Christian ethics Dr. Plantak serves on the Internal Review Board of Washington Adventist Hospital and the Institutional Biohazards Committee for research on human subjects of both Washington Adventist Hospital and Montgomery County hospitals (Maryland).
Publications include articles in professional journals and religious magazines, as well as a book on human rights and social justice.
Outside of academia, Dr. Plantak is enjoys a wide variety of interests, including travel, food from many cultures, and quality time with his family.
---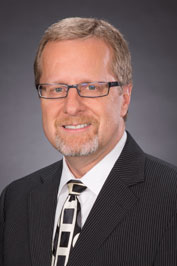 Randy Roberts, DMin
Professor, Relational Area
909-558-4570; x. 44570 on campus
rroberts@lluc.org
"Pastor Randy" was born in South America of missionary parents, and spent the majority of his life before college in Latin American countries.
Randy received his undergraduate degree from Southwestern Adventist University, and his MDiv from the SDA Theological Seminary at Andrews University. He also has an MA in Marriage and Family Therapy from the US International University in San Diego, California (and is a licensed marriage and family therapist), as well as a DMin from Fuller Theological Seminary in Pasadena, California.
His career includes pastoring in Texas for more than five years before moving to Loma Linda. In 1987 he began work as a chaplain at Loma Linda University Medical Center. During the next several years he was also instrumental in establishing and leading the Medical Center's grief recovery program.
Randy has been on the faculty at the LLU School of Religion since 1994. In addition to teaching, he has pastored the Corona Seventh-day Adventist Church, and became senior pastor of the LLU Church in 2000.
Dr. Roberts has spoken to many and varied audiences both nationally and internationally; has written articles for various publications; and has authored one book for Pacific Press, entitled, The End is Near (Again).
He is married to Anita, and they have a son and a daughter. His hobbies include playing sports, cheering for the Dallas Cowboys (!), and reading.
---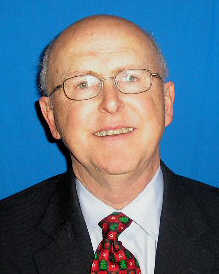 Bernard Taylor, PhD
Research Professor, Septuagint Studies
Dr. Taylor received his doctorate degree from Hebrew Union College in Bible: Texts and Versions. His masters degrees were earned at Andrews Universtiy and Hebrew Union College in Biblical Languages and Hebraic and Cognate Studies respectively.
---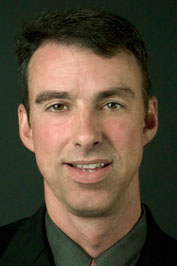 Calvin Thomsen, PhD
Assistant Professor, Relational Area
909-558-6268; x. 46268 on campus
cthomsen@llu.edu
Dr. Thomsen has been teaching for the LLU School of Religion since 1999, with expertise in the areas of grief and bereavement, spiritualty and therapy, and integrative patient care.
Dr. Thomsen's educational background includes a BA in Theology (La Sierra University), an MDiv from the Theological Seminary at Andrews University, a DMin from Fuller Theological Seminary, and a PhD in Marital and Family therapy from LLU.
He has pastored several SDA congregations in Southern California, most recently at the Loma Linda University Church as the Pastor for Family Life Ministry. He has also been a research associate for the LLU Center for Spiritual Life and Wholeness; served on committees and boards of non-profit and church-related organizations, including the Adventist Health System; and presented and published extensively on topics ranging from various aspects of psycho-social dynamics of religion to spirituality in family relationships. His particular area of specialty is in the neuroscience of spirituality, and he is known for bringing cutting-edge research into his classes, generating great dialogue and discussion.
In addition to his teaching commitments, he serves on the Professional Advisory Committee for Clinical Pastoral Education (CPE) at the LLU Medical Center, and on the LLU School of Dentistry Admissions Committee.
Dr. Thomsen is married and the father of two adult children. In his spare time he enjoys hiking, photography, cycling, and music (piano, choral, and guitar.
---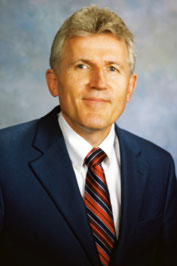 Sigve Tonstad, MD, MA, PhD
Research Professor, New Testament Interpretation
Sigve Tonstad was born and raised in Norway. He completed a B.A. in Theology at Middle East College in Lebanon and Andrews University (1974), his MD from Loma Linda University (1979), an MA in Biblical Studies at LLU (1990), and a PhD in New Testament Studies at the University of St. Andrews (2005). He also spent a semester at Duke University studying with E. P. Sanders and Richard B. Hays.
He has written books and many articles in Norwegian. His English-language books are The Scandals of the Bible (2000; Saving God's Reputation; The Theological Function of Pistis Iesou in the Cosmic Narratives of Revelation (T. & T. Clark, 2006); and The Lost Meaning of the Seventh Day (Andrews University Press, 2009). Most recently Dr. Tonstad has completed a manuscript entitled God of Sense and Traditions of Non-Sense: Reading the Bible in the 21st Century (not yet published).
His teaching and research interests are the problem of suffering (theodicy), Johannine Literature, Paul as an apostle of hope (Romans and Galatians), ecological hermeneutics, and biblical ethics. He is married to Serena Hasso Tonstad, a physician and preventive medicine expert. They have two grown daughters. In his spare time, Sigve enjoys running, rollerblading, and cross country skiing.
---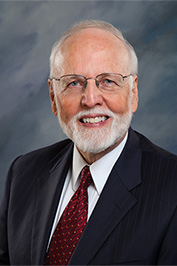 Gerald Winslow, PhD
Research Professor, Bioethics
For over five decades, Gerald Winslow has taught and written about ethics, especially biomedical ethics. During this time, he has served as an academic administrator and health care executive. He is the Founding Director of the Institute for Health Policy and Leadership. Most recently, he was the Director of the Center for Christian Bioethics and currently serves on LLU's Institutional Review Board. As Research Professor, Dr. Winslow will focus on scholarly research and publications regarding Adventist bioethics and the ongoing development of the Adventist Bioethics Consortium.
He received his undergraduate education at Walla Walla University and his M.A. degree at Andrews University. He earned his Ph.D. from the Graduate Theological Union in Berkeley. He has been a visiting scholar at Cambridge University, University of Virginia, and the University of Tübingen. He has published two books and over one hundred journal articles and book chapters. He has lectured on biomedical ethics throughout North America, Australia, Europe, Russia, Africa, and Asia. He also served as a consultant in biomedical ethics for major health care systems and for research conducted by pharmaceutical companies.