Dr. Paulien received his bachelor's degree in theology from Atlantic Union College, which included a year abroad studying in West Germany. His MDiv degree (1975) and his PhD in New Testament (1987) were both earned from Andrews University.
Early in his career, Dr. Paulien was a church pastor in New York and Michigan before attending graduate school. After teaching at the SDA Seminary at Andrews University for many years, he came to LLU in 2007 as Dean of the newly-formed School of Religion.
He is a member of the Society of Biblical Literature, the Adventist Society for Religious Study, and the Chicago Society for Biblical Research. He has also served on numerous committees and study projects within the Adventist Church and professional organizations. Dr. Paulien is listed in Who's Who in Religion, Who's Who in Biblical Studies and Archaeology, Who's Who in America, Who's Who Among America's Teachers, and the Directory of American Scholars.
Dr. Paulien is a well-respected biblical scholar and a prolific writer. He has written dozens of book reviews, and has been published on topics relating to the history of the Adventist Church and the book of Revelation. He is a specialist in the Johannine literature in the new Testament (Gospel of John and the Book of Revelation), and the intersection of faith with contemporary culture. Many of his books have been translated into Spanish, Portuguese, Finnish, Japanese, and the Korean languages. He also takes special delight in seminars and presentations to non-specialists who can make practical use of the material in the real world.
Dr. Paulien has traveled to the seven last cities mentioned in the book of Revelation and filmed a series of DVDs on location for the Hope Channel; written chapters on Daniel and Revelation and the apostle Paul for high school religion textbooks for the Adventist church; and conducted many television and radio interviews over the years. He is also a consulting editor of the Andrews University Seminary Studies.
Outside of academia, Dr. Paulien enjoys being with his wife Pamella and their three children, and also enjoys travel, golf and photography when time permits.
---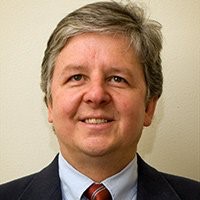 Leo Ranzolin, ThD
Associate Dean
909-558-1000; x. 42092 on campus
lranzolin@llu.edu
Dr. Leo Ranzolin received his B.S. in Management from Columbia Union College (1981); he earned an M.Div. degree from Andrews University's Theological Seminary (1987) and a Th.M. degree in Biblical Studies from Duke University's Divinity School (1993). His Th.D. degree from Boston University's School of Theology was also in the area of Biblical Studies where he took a major in New Testament and a minor in Old Testament (2001).
His research and teaching interests range from the OT's prophetic literature, particularly Amos, to Pauline studies, especially the Corinthian letters. He intentionally pursued graduate studies within the context of divinity schools because he wanted to pursue the discipline of biblical studies in academic communities that were deeply interested in the life of the church. He is a member of the Society of Biblical Literature and Adventist Society of Religious Studies.
Leo served for one year as a taskforce hospital chaplain at the White Memorial Medical Center and for six years as a pastor in the Southern California and Potomac conferences, with much of his ministry focused upon youth, young adults, and young families. He has authored book reviews and articles, presented papers at professional meetings and spoken at camp meetings, pastor retreats, and local churches.
Leo completed two quarters of Clinical Pastoral Education (CPE): one quarter at Loma Linda University Medical Center and the other quarter at the Fred C. Nelles Youth Prison in Whittier, CA. He brings a wealth of administrative experience to LLU's School of Religion, having chaired Pacific Union College's Religion Department for nine years, its Curriculum and Efficiency Committee and Heubach Lectureship Committee, and various other committees.
Dr. Ranzolin is married and has two adult children. Outside of academia, he enjoys time with his family, sightseeing the wonders of California, sports, reading, and traveling.