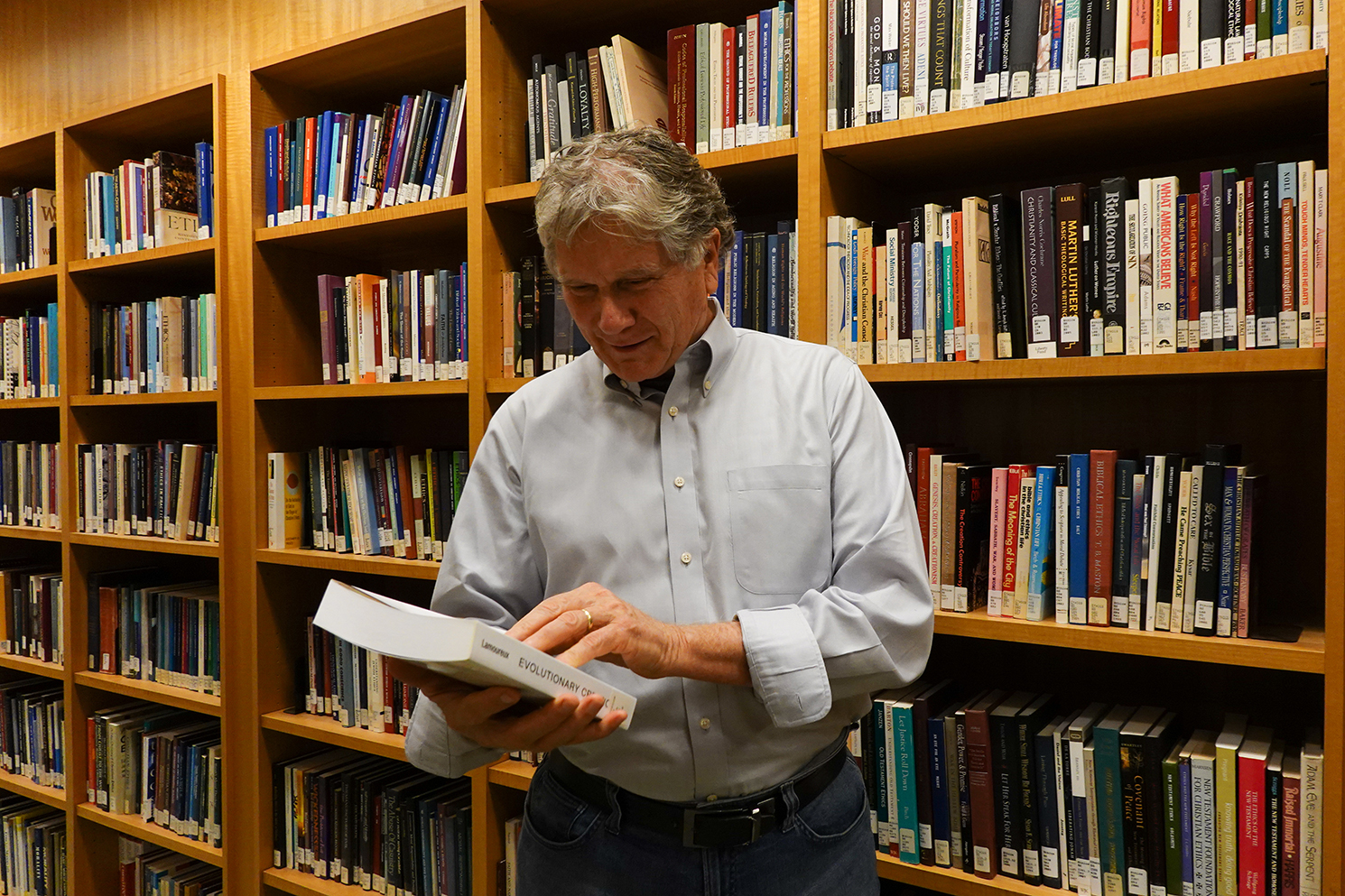 James W. Walters, PhD
James Walters is a Professor of Ethics at Loma Linda University. Dr. Walters received his undergraduate degree from Southern Adventist University and completed his MDiv at Andrews University. He also earned an MA and PhD from the Claremont Graduate School. His doctoral dissertation focused on "The Ethics of Martin Buber: A Theological and Philosophical Analysis." Dr. Walters has served as a Seventh-day Adventist minister in Georgia and Southern California, as well as a former executive editor of Adventist Today. Dr. Walters is academically accomplished as a co-founder of the Center for Christian Bioethics at Loma Linda University and author on a wide-range of ethical issues for professional journals and religious publications. He has also written several books on nuclear war, health care for the elderly, ethics and aging, and a book on Martin Buber and feminist ethics. He has presented at multiple professional and religious conferences on a variety of ethical issues including aging, human cloning, organ transplantation, end-of-life care and decision-making, abortion, and many other sensitive topics. He most recently published a book What's with Free Will? Ethics and Religion after Neuroscience, which emerged from a conference Dr. Walters directed. It was sponsored by Loma Linda University's School of Religion.
Selected Publications:
What's with Free Will? Ethics and Religion after Neuroscience, edited with Philip Clayton, foreword by John Martin Fischer. Eugene, OR: Wipf and Stock, in press.

Confronting the Predicament of Belief: The Quest for God in Radical Uncertainty—a Loma Linda Dialogue with Clayton and Knapp, edited with Philip Clayton and Steven Knapp.  Edmond, OK: CrowdScribed, 2014.
Martin Buber and Feminist Ethics: The Priority of the Personal. Syracuse, NY: Syracuse           University Press, 2003.
Choosing Who's To Live: Ethics and Aging, editor. Urbana and Chicago, IL: University of Illinois Press, 1996.
Facing Limits: Ethics and Health Care for the Elderly, edited with Gerald R. Winslow. San Francisco: Westview Press, 1993.
Living is Loving: Relationships Matter Most. Washington, DC: Review and Herald Publishing Association, 1985.

Theological Bibliography of the SDA Theological Seminary, edited with Sakae Kubo and Charles Sandefur. Berrien Springs, MI: Seminary Student Forum, 1970.
Professional Research/Academic Accomplishments:
"Biological and Psychosocial Manifestations of Religion Study," 2006-2010, NIH funded, Gary Fraser, PT; James Walters, co-PI and study initiator.

"Ethics and Aging Project," 1990, National Endowment for the Humanities funded, James Walters, PI.  (A Southern California discussion, with scholars gathering at LLU, resulting in two anthologies.)

"An Ethical Analysis of Serving Unclean Meat in Adventist-Related Business Entities." Research paper prepared for Adventist Health System/West (1988).

Chair, Committee for Development of Protocol for Use of Anencephalic Infants as Organ Donors (January, 1986-February, 1988). The committee produced a publicly released document, "Considerations of Anencephalic Infants as Organ Donors: A Working Document," December 18, 1987.