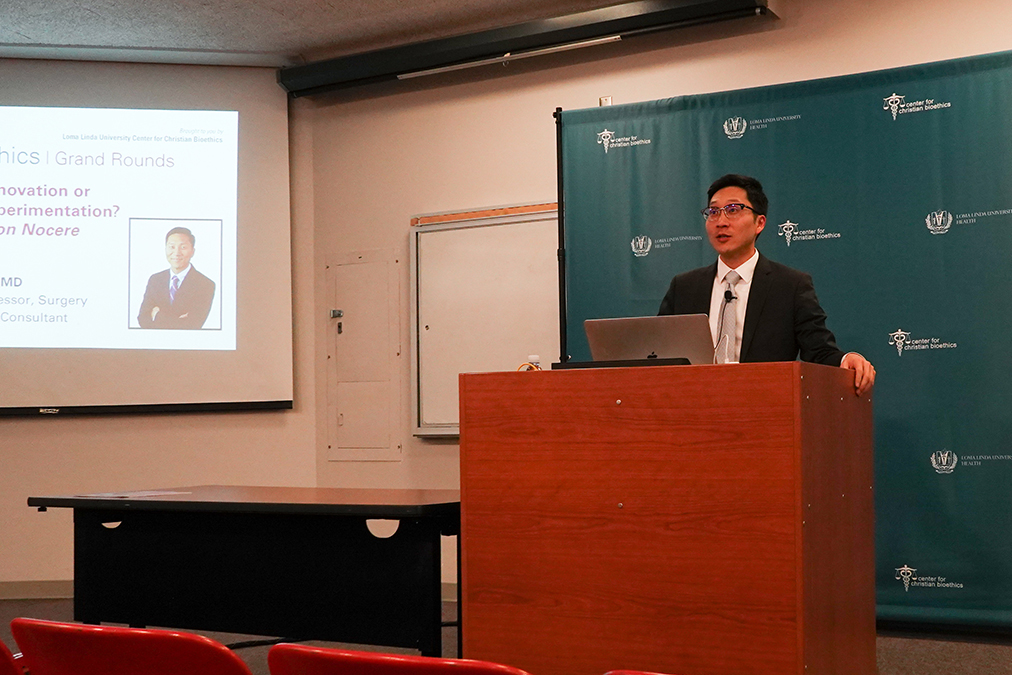 Jukes Namm, MD, HEC-C
Jukes Namm is Dr. Namm is the Program Director of the General Surgery Residency at Loma Linda University Health where he works as a Surgical Oncologist, Clinical Ethics Consultant and an Assistant Professor of Surgery. He has written and presented on the history of surgical ethics, medical innovation, and resource distribution. He also yearly conducts lectures to medical students and residents on ethics.
Selected Publications and Presentations:
Namm JP, Siegler M, Brander C, Kim TY, Lowe C, Angelos P. History and evolution of surgical ethics: John Gregory to the twenty-first century. World J Surg. 2014 Jul;38(7):1568-73.
Namm JP. Ethics of medical innovation. Bioethics Grand Rounds, Loma Linda University
Department of Urology Grand Rounds, Surgical Ethics. Loma Linda University Health.
Namm JP, Langerman A, Frederick W. Consideration of treatment costs when the patient is "self-pay." Ethics Colloquium: Ethical Allocation of Health Care Resources. Panelist, 2014 American College of Surgeons Clinical Congress; San Francisco, CA.